Meet an advocate whose message will reinvigorate your optimism. News is often disheartening because things don't seem to change for the better – that's why you need to meet the courageous woman in this film.
REGISTER FOR THE FILM BY COMPLETING THE FORM at the end of this page
Silent Spring – birds, chemicals, and a larger danger
In April 1959, Rachel Carson wrote to Beverly Knecht about Silent Spring:  "my concern is considerably broader than this problem of bird life, which is discussed here. It deals with a quite incredible modern situation through which the whole earth, including the environment of all living things, is being alarmingly changed by the broadcast of chemical insecticides. …  hazards to human beings through contamination of food, water, and even air—to say nothing of what is now considered commonplace household uses of the chlorinated hydrocarbons, which are deadly nerve and liver poisons.
I became convinced somewhat more than a year ago that this was a problem that ranks second only to radioactive fall-out In its serious threat to all of us –   
The Rachel Carson Homestead presents  THE VOW FROM HIROSHIMA – an intimate portrait of Setsuko Thurlow, a survivor of Hiroshima, who has devoted her life to ridding the world of nuclear weapons.
Check this TWO-MINUTE introduction https://www.bullfrogcommunities.com/thevowfromhiroshima/  then register below and watch now! Film available all weekend (through 3/5/23).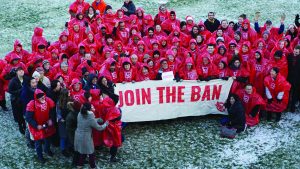 Please register below – After you register,  you will receive an email with the film link and password.  
Film links will be displayed after you submit the form...